Icy Bay Lodge is truly remote, located 60 miles from the nearest town or lodge. The only other people you see all week are from Icy Bay Lodge!
Icy Bay Lodge is a quick 20 minute air taxi ride from Yakutat, AK.
Tucked away on the South side of Icy Bay, built with all the comforts of home and then some! Satellite wifi camp-wide.
The comfortable lounge/living room is a popular place to relax and discuss the fishing tales and adventures at the end of the day. The lounge is equipped with a large screen TV, (although watching it is not recommended!). Five heated cabins with electriciy each equipped with hot showers and privacy can sleep up to 4 persons each although we usually try and limit to 2 persons per cabin.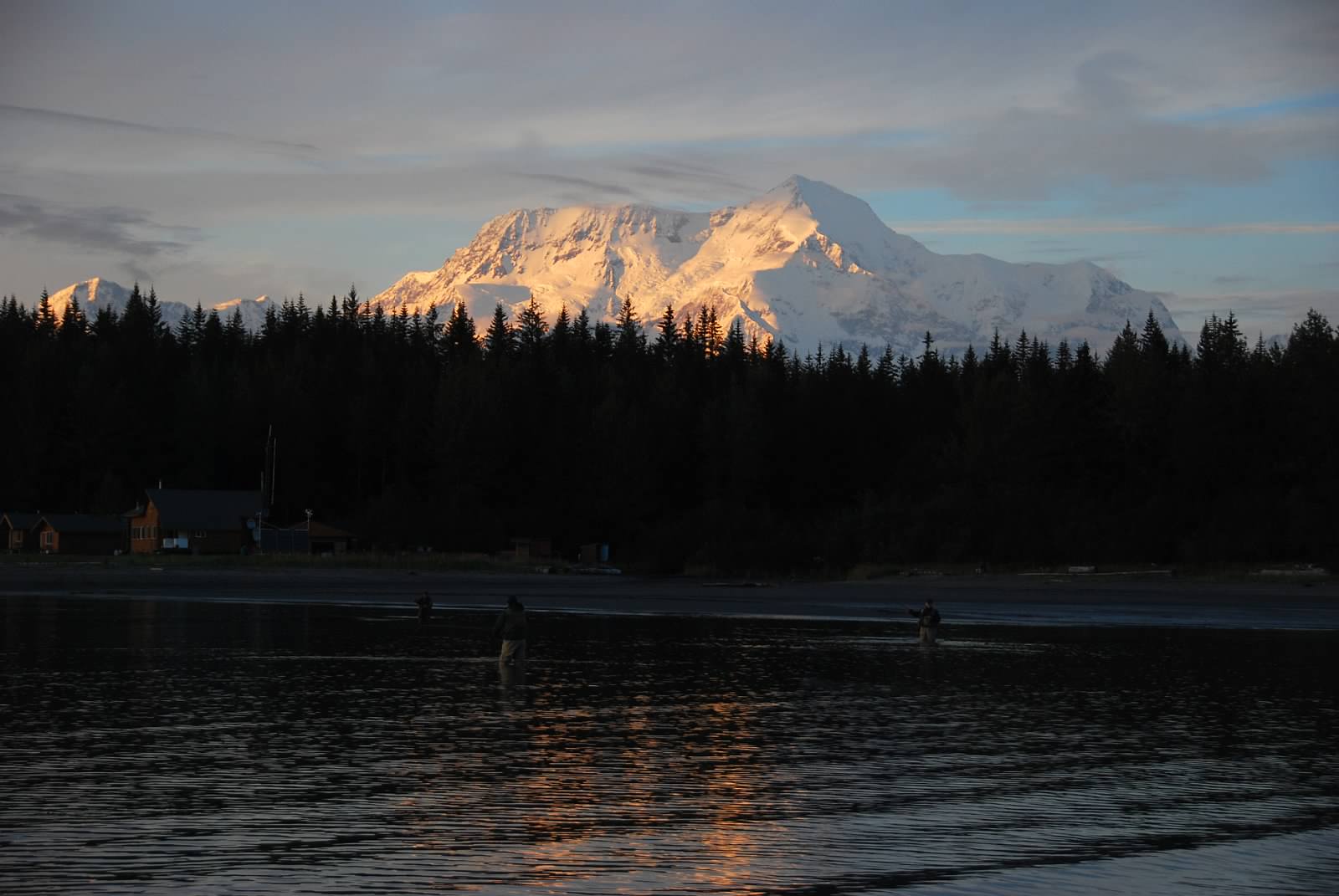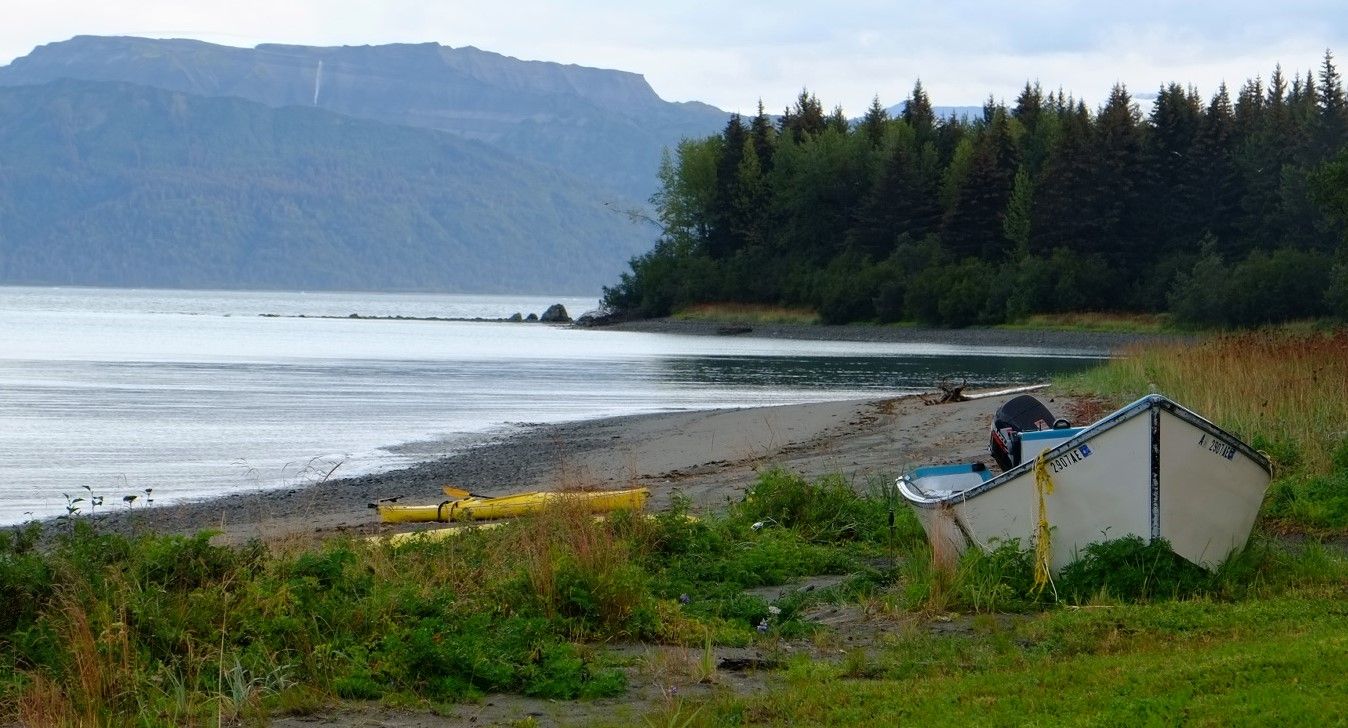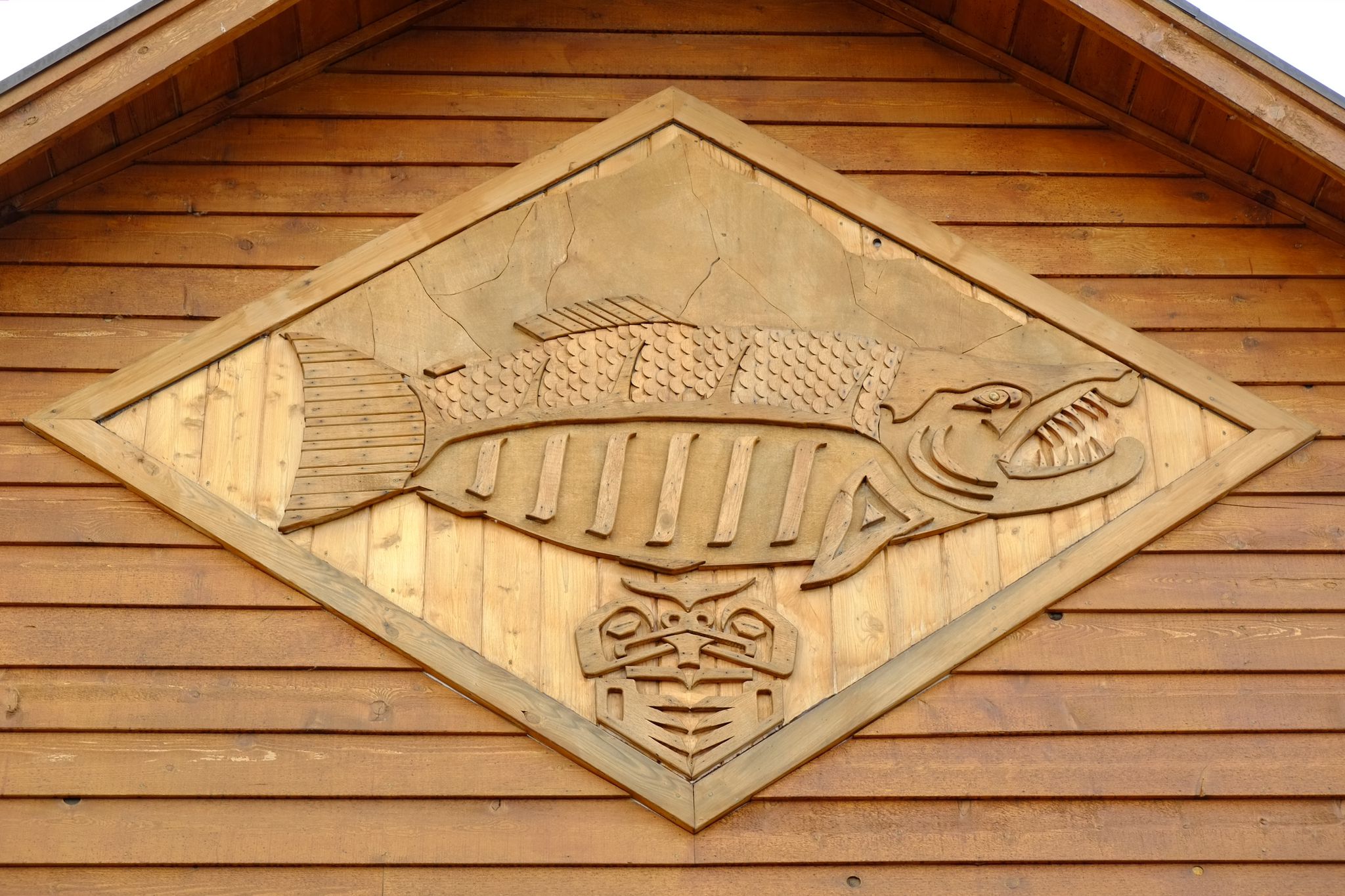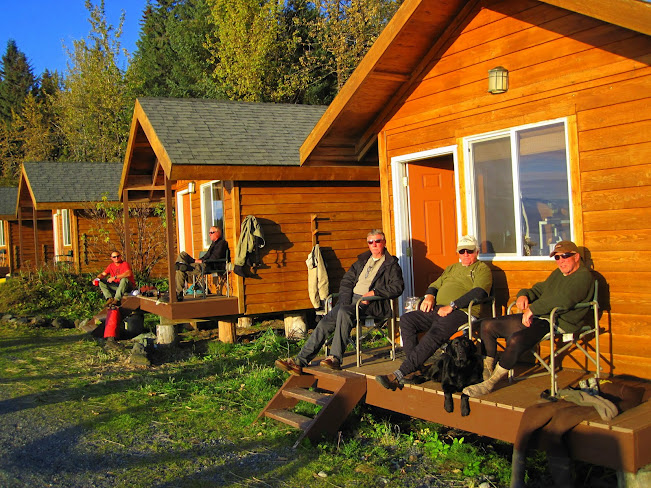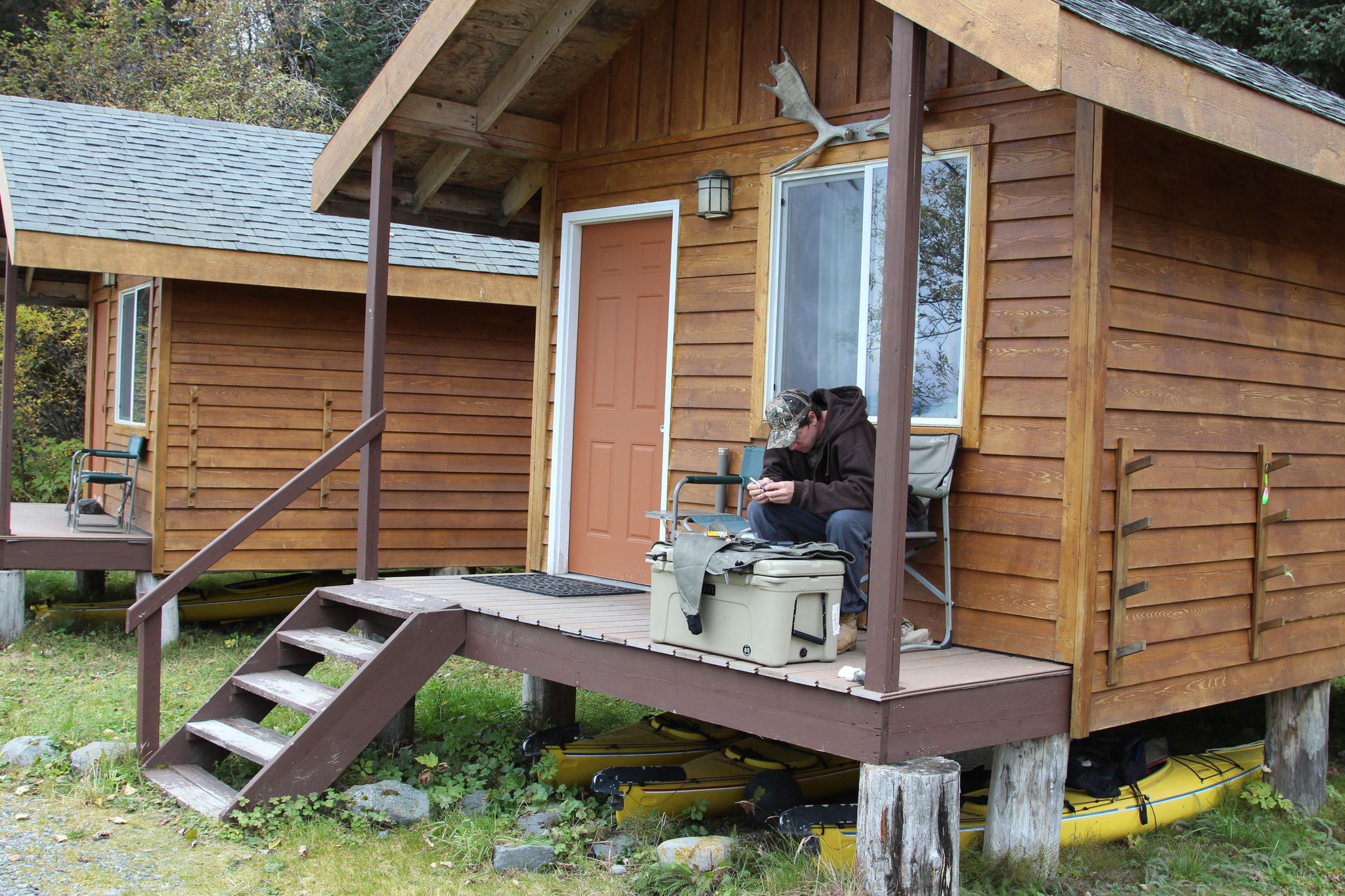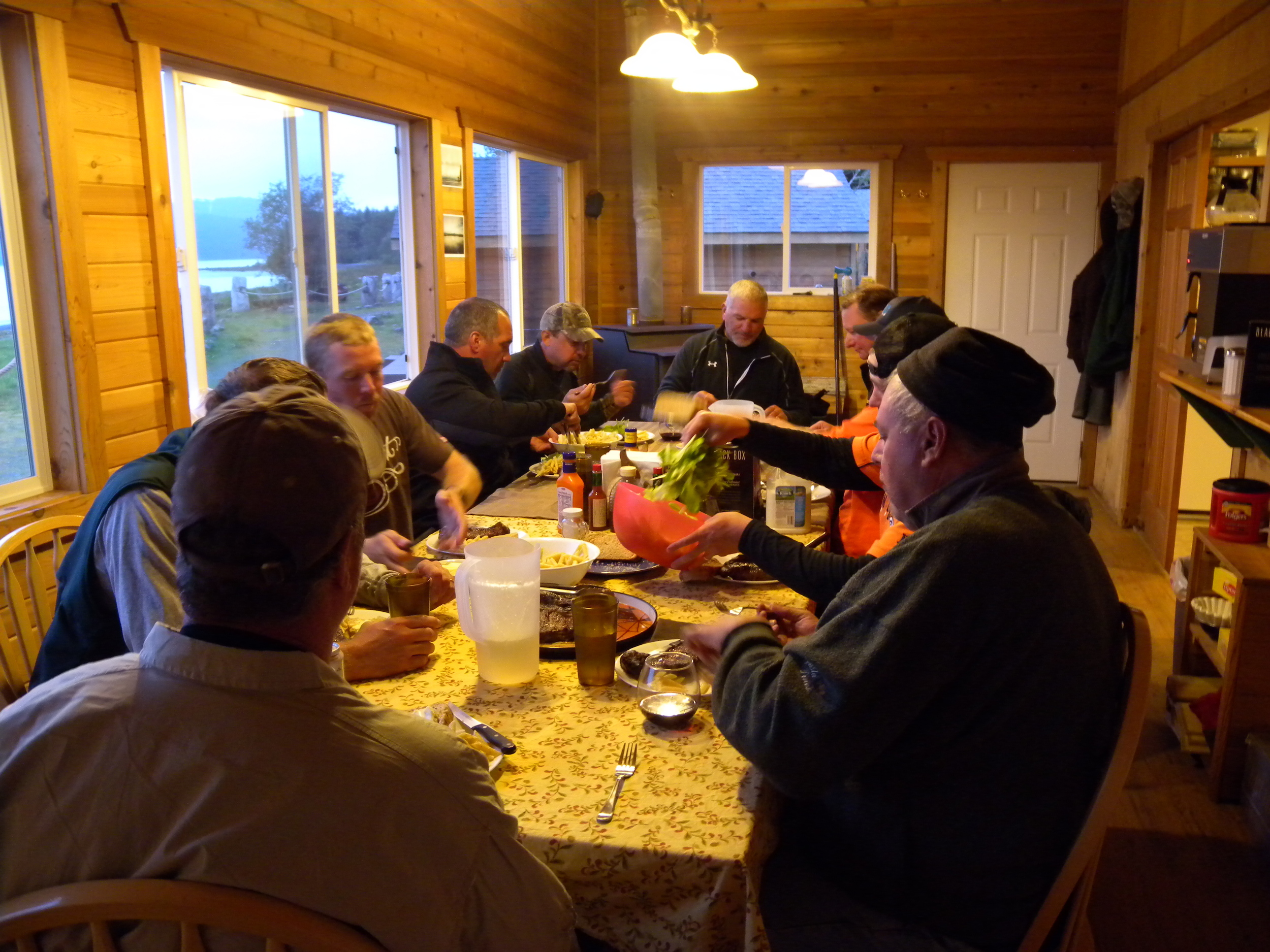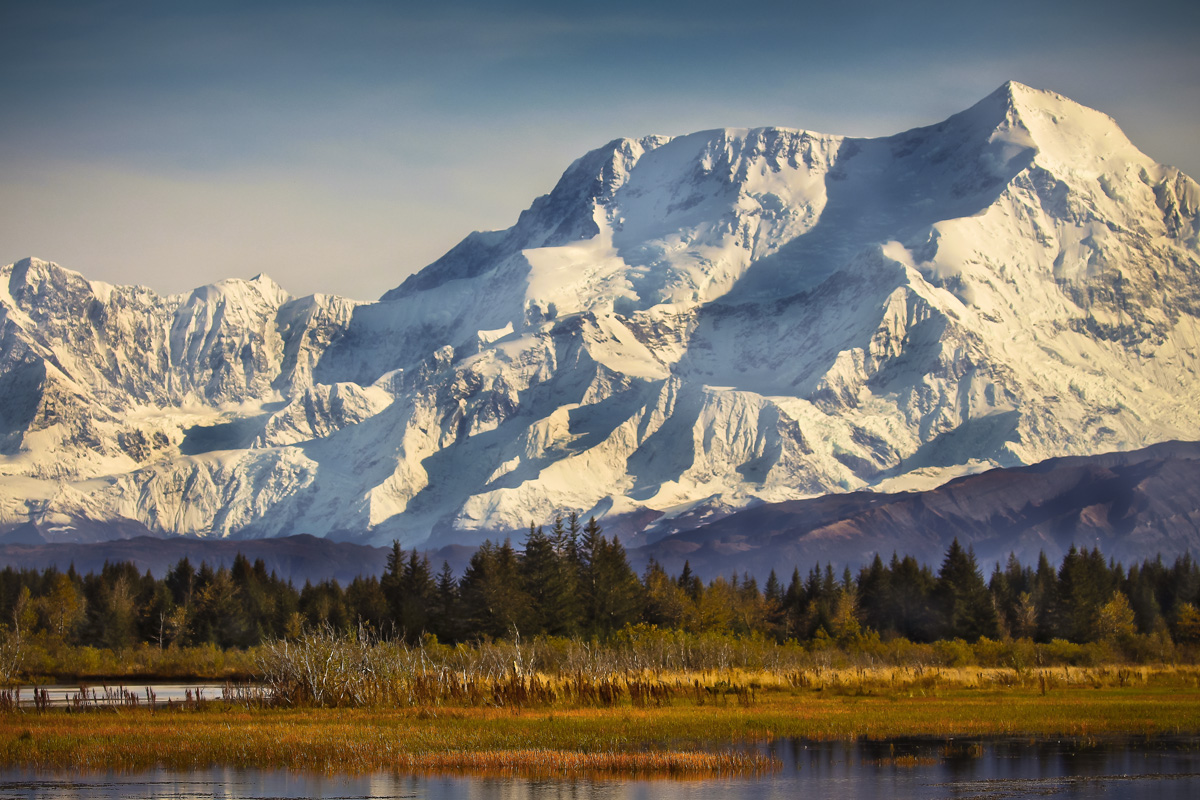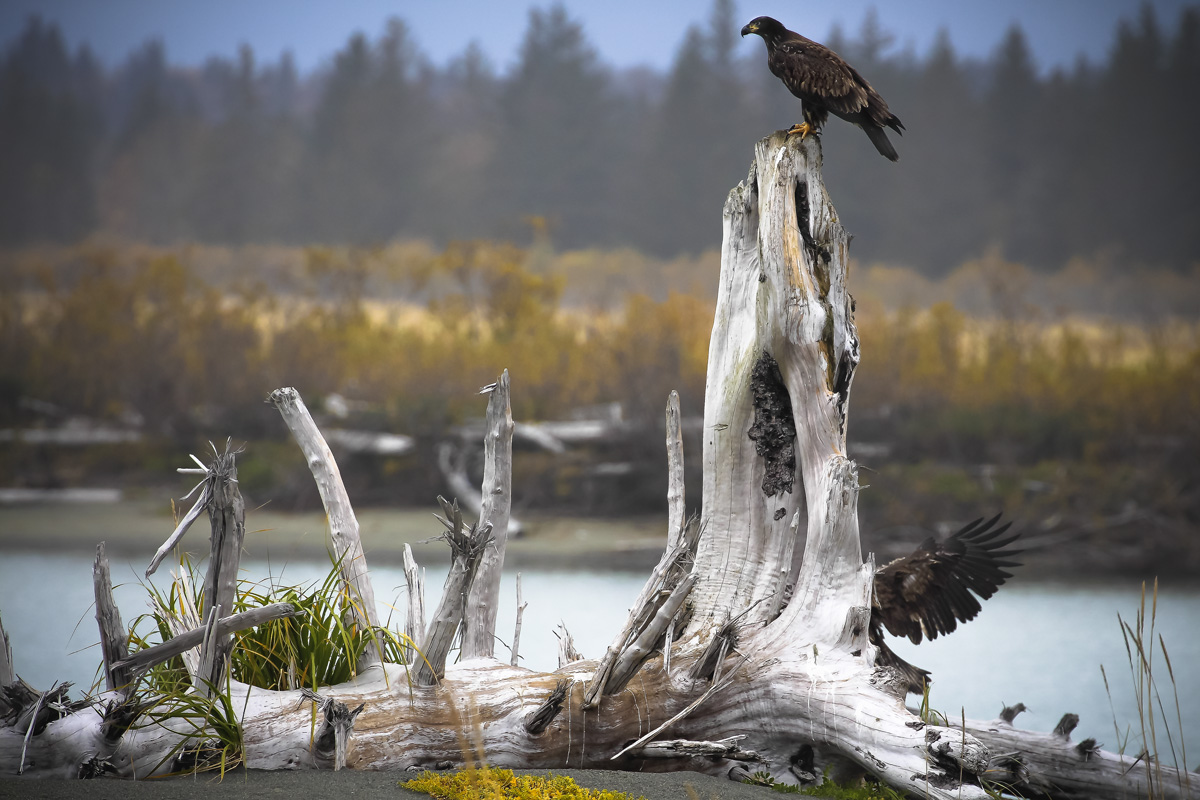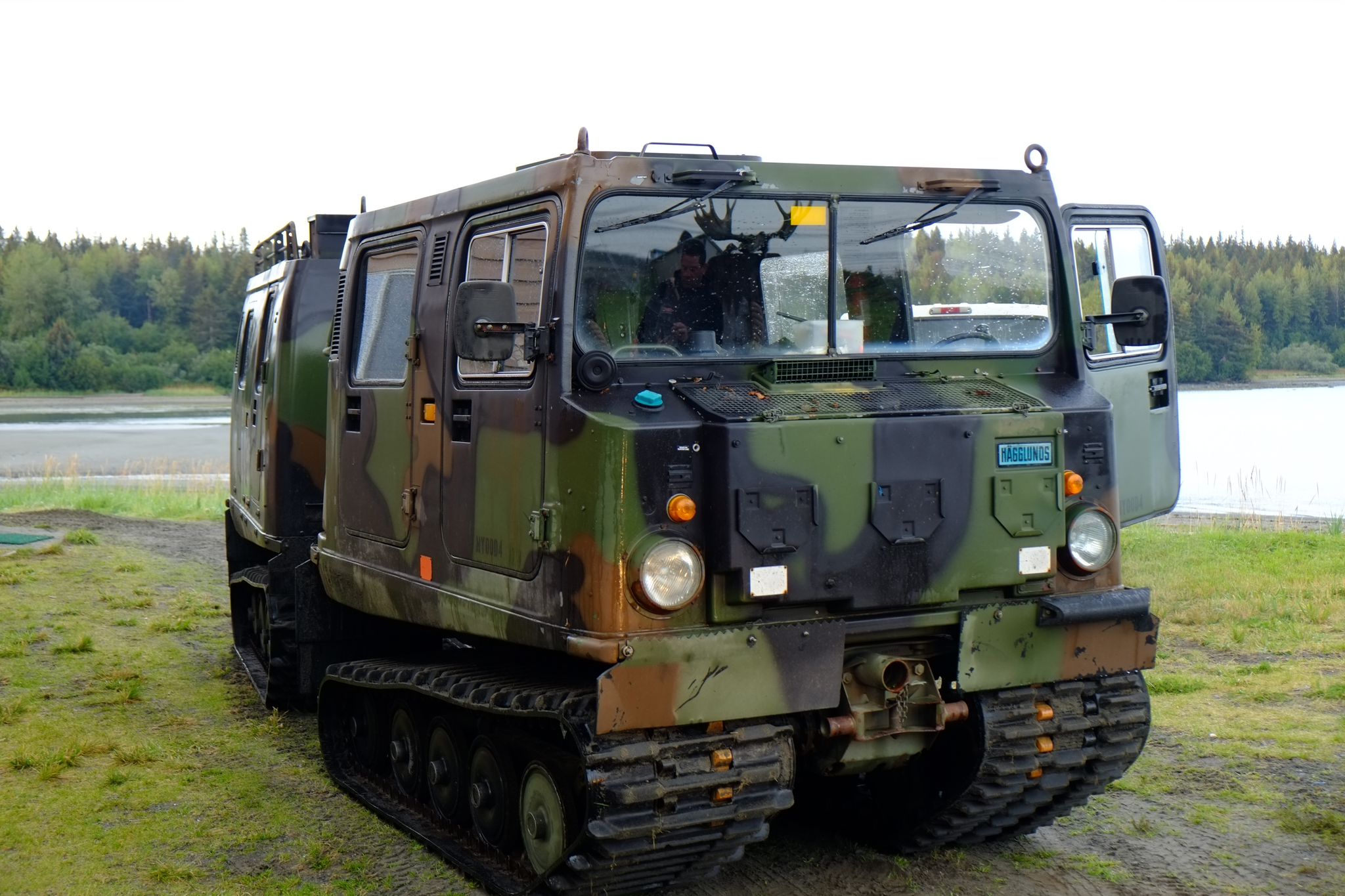 Our chef will prepare incredible meals in our commercially equipped kitchen and all meals are served in our dining room overlooking the harbor. Our views cannot be beat!
Additional information about our surroundings:
Mt. St. Elias can claim to be the fastest ascending mountain in the world, from sea level to peak.
The Saint Elias Mountains form a 300 mile-wide barrier that extends NW along the Alaska-Canada boundary.
The mountains of the Saint Elias Range are among the least visited mountains of their elevation in North America because of the challenging terrain, stormy weather patterns and general extreme conditions.
People come from all over the world to view glaciers in the area with the 2 most viewed being the Hubbard and Malaspina
The Hubbard Glacier is the longest valley glacier in Alaska with a flow of 76 miles.
Viewing the face of the Hubbard Glacier is approximately 6 to 7 miles wide and 300 to 400 feet from top to sea level and another 300 feet from sea level to bottom.
The Malaspina, (the largest piedmont glacier in North America), is fed by more than 25 other glaciers, making the Malaspina complete area 2,000 square miles.