Alaskan Silver (Coho) Salmon are the holy grail of fly and spin fishing to fishermen around the world.
They jump and leap and spin and run hard right when you hook them and put up one of the best fights you'll ever have on a fly or spin rod.

Our Alaskan Silvers are commonly 12-15 pounds with 20 pound monster Silvers being landed every season.
We fish private waters from right in front of our lodge to several private rivers where no others will be fishing except for our guests.
Interesting Facts You Might Not Know:
The record Silver Salmon caught was 26 lbs - caught in 1976 by Andrew Robbins while fishing the Icy Straight.

A female deposits 2400 to 4500 eggs during spawning season.

One 1/2 pound filet of Silver Salmon has 289 calories, 42.8 grams of protein, 11.7 grams of fat, 2.4 grams of saturated fat and 91 mgs of sodium.

Adult Silver Salmon spend about 18 months in the ocean swimming and feeding. Once they return to their home stream to spawn, they cease to feed and live on stores of fat within their bodies.
Fall Silver Salmon trips-
August 25 - October 5
Booking now for 2019
Available dates - 2019 Season:
Aug 25 - Aug 31 (12 available)*Special pricing for this week

Sept 1 - Sept 7 (10 available)

Sept 8 - Sept 14 (5 available)

Sept 15 - Sept 21 (9 available)

Sept 22- Sept 28 (SOLD OUT)

Sept 29 - Oct 5 (4 available)
$5,500.00/week
Discounts for all remaining trips as of 4/26/2019
Sunday to Saturday
Lodging with housekeeping

All meals

Fully guided/daily excursions

Fly & spinning rods available for guest use

Fish processing & packing

Transport to multiple fishing locations
Not included: Round trip transportation between your home city and Yakutat; Air Taxi service from Yakutat to Icy Bay Lodge; taxes, accommodations in Seattle, Anchorage or Juneau while traveling to or from Icy Bay Lodge, waders and rain gear; personal items (such as toiletries and alcoholic beverages); fishing licenses/stamps & hunting tags; gratuities.
It's not uncommon for our anglers to lose count of how many of these beauties they release every day. Most fishing will be done on our private river access and other remote places. If you want to break from the combat fishing many experience in other parts of Alaska, we have the fishing experience for you. You will not see any fishermen from any other lodges while staying with us. Less fishermen = more fish!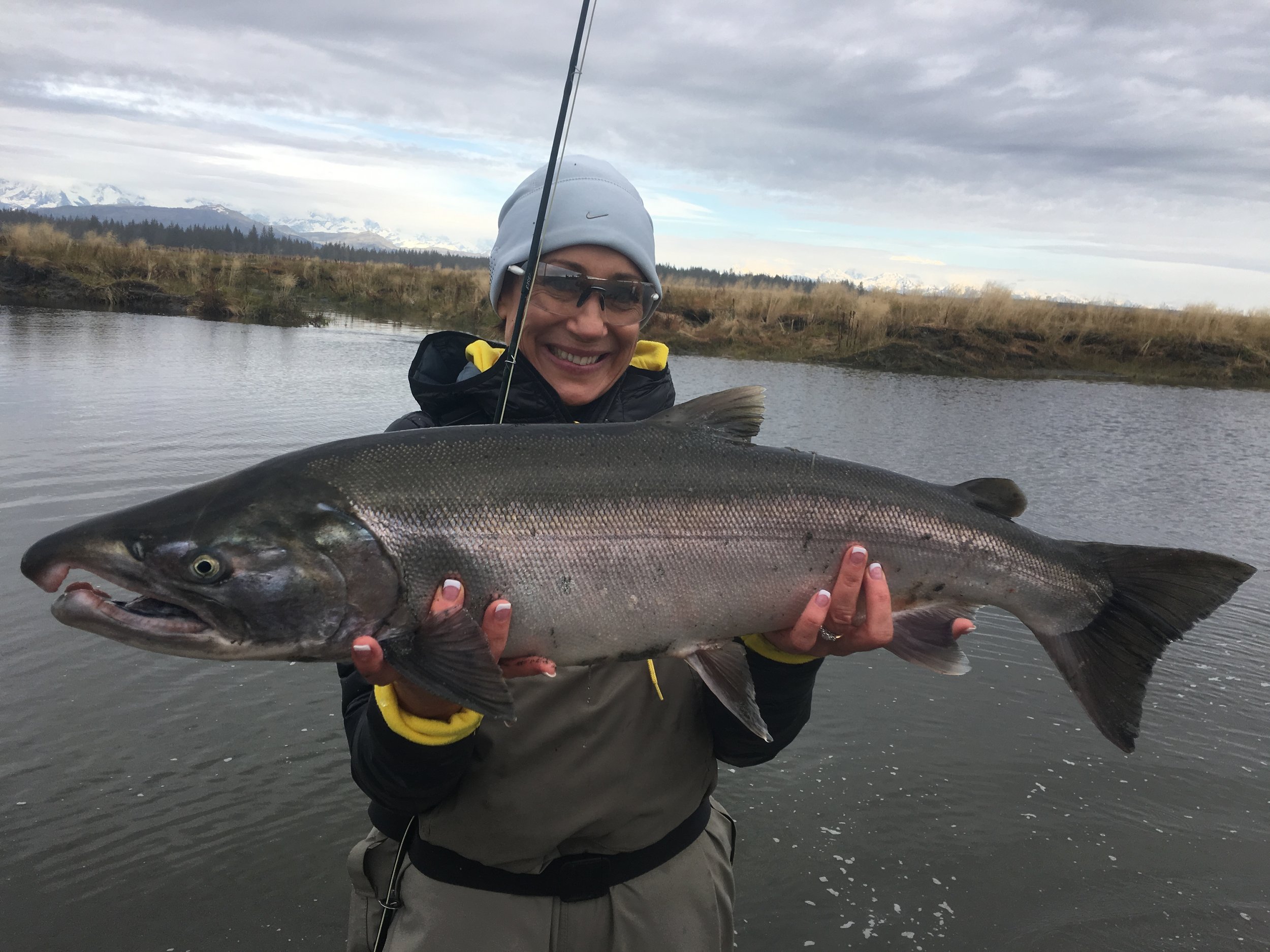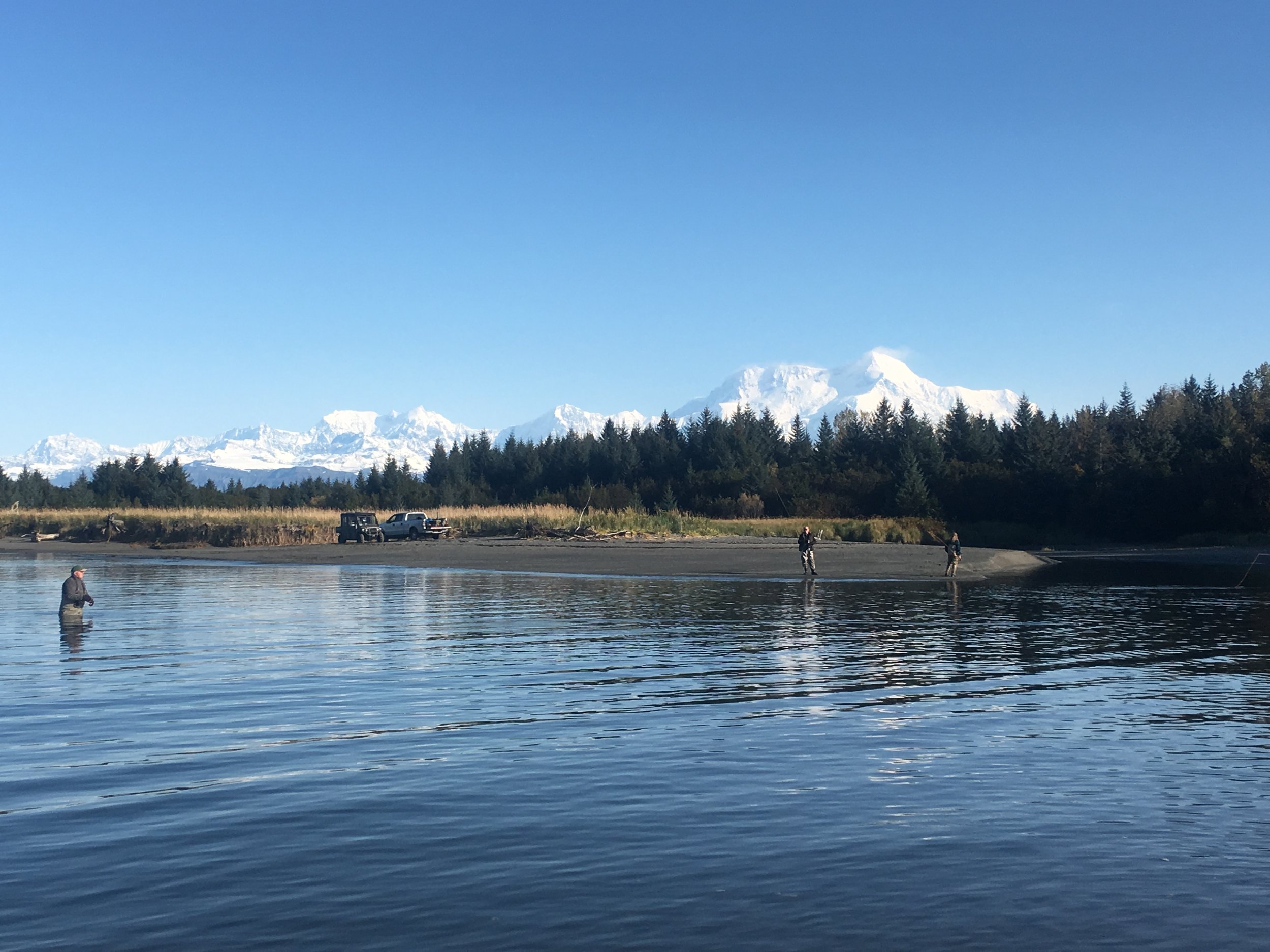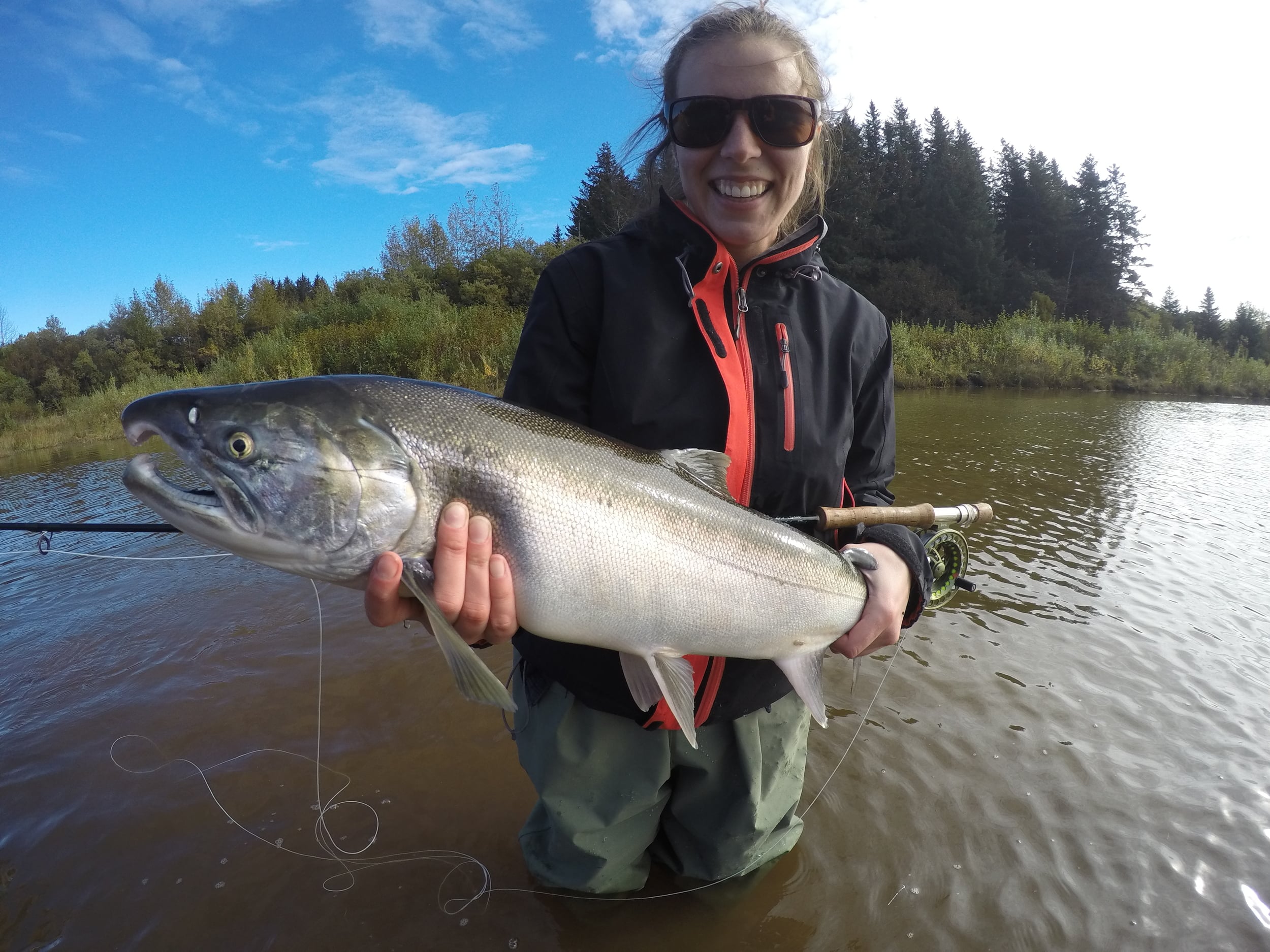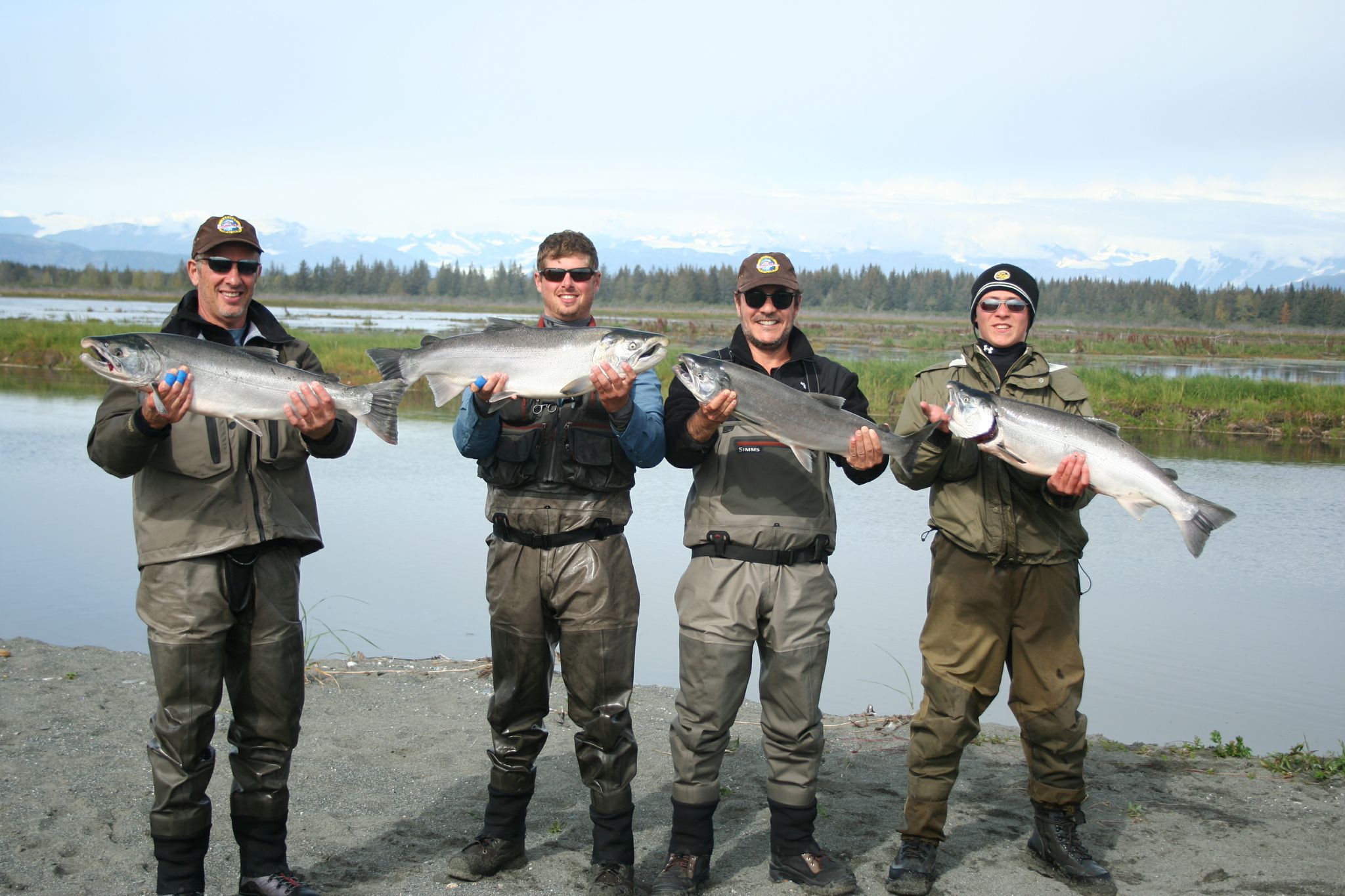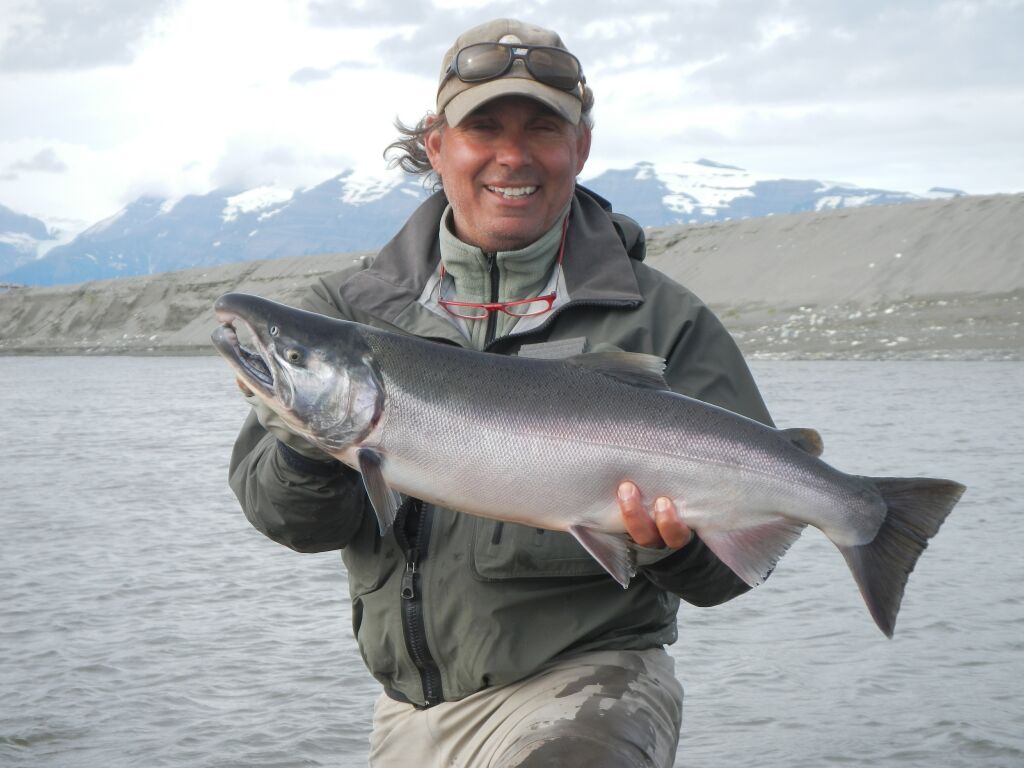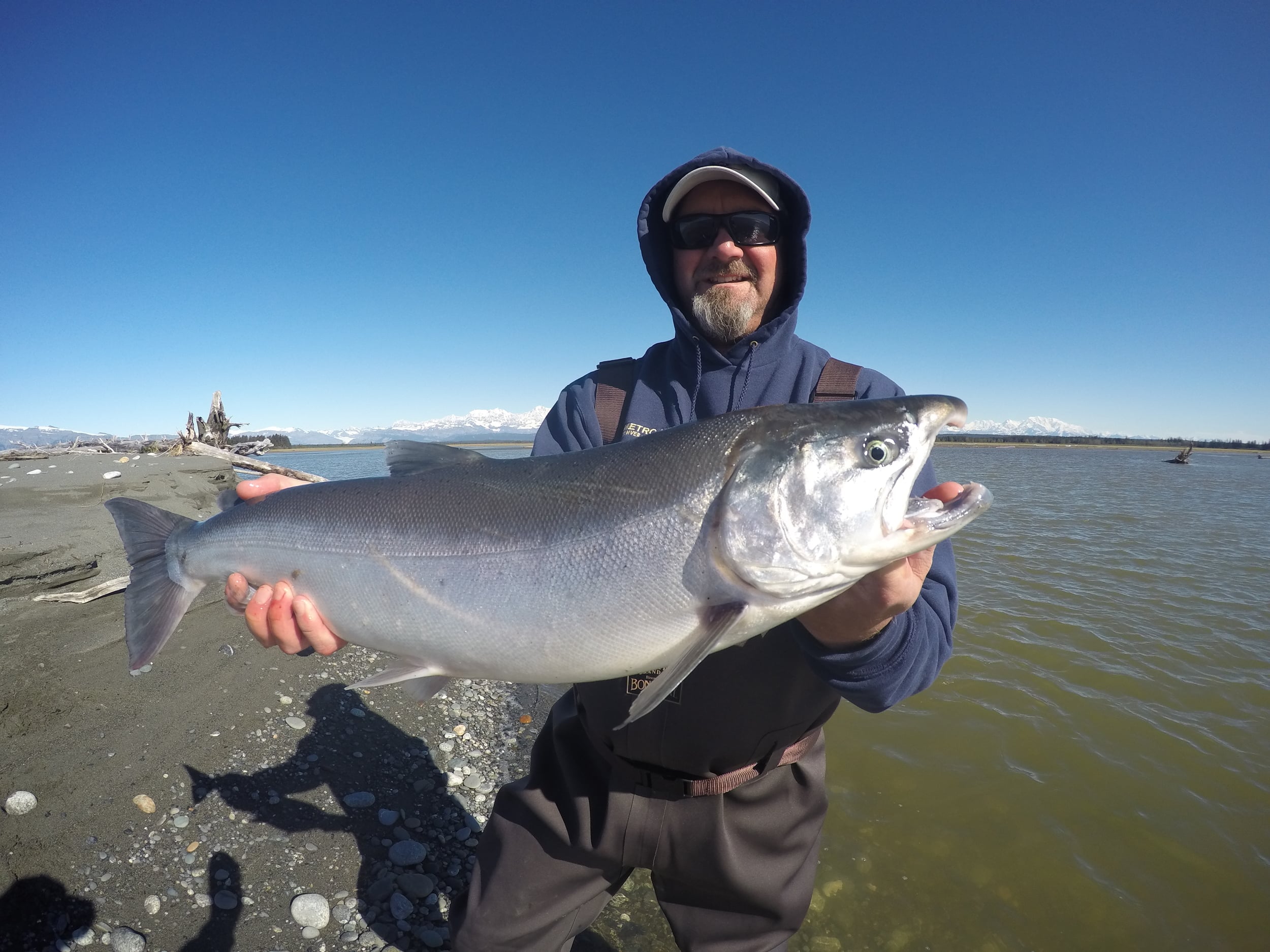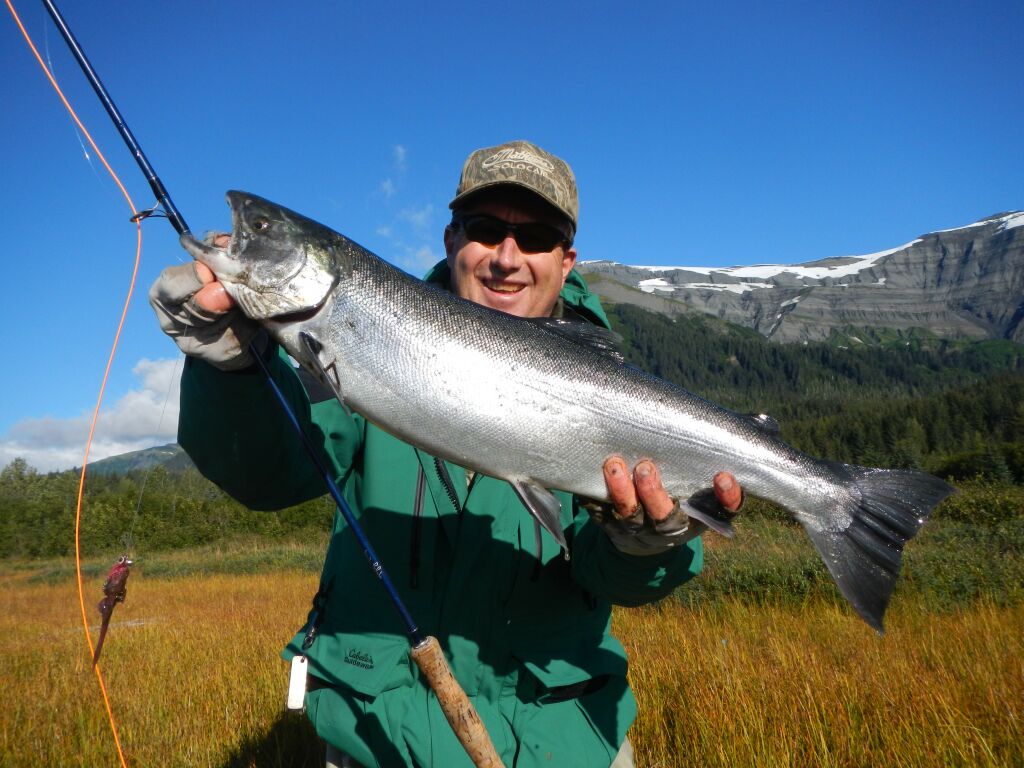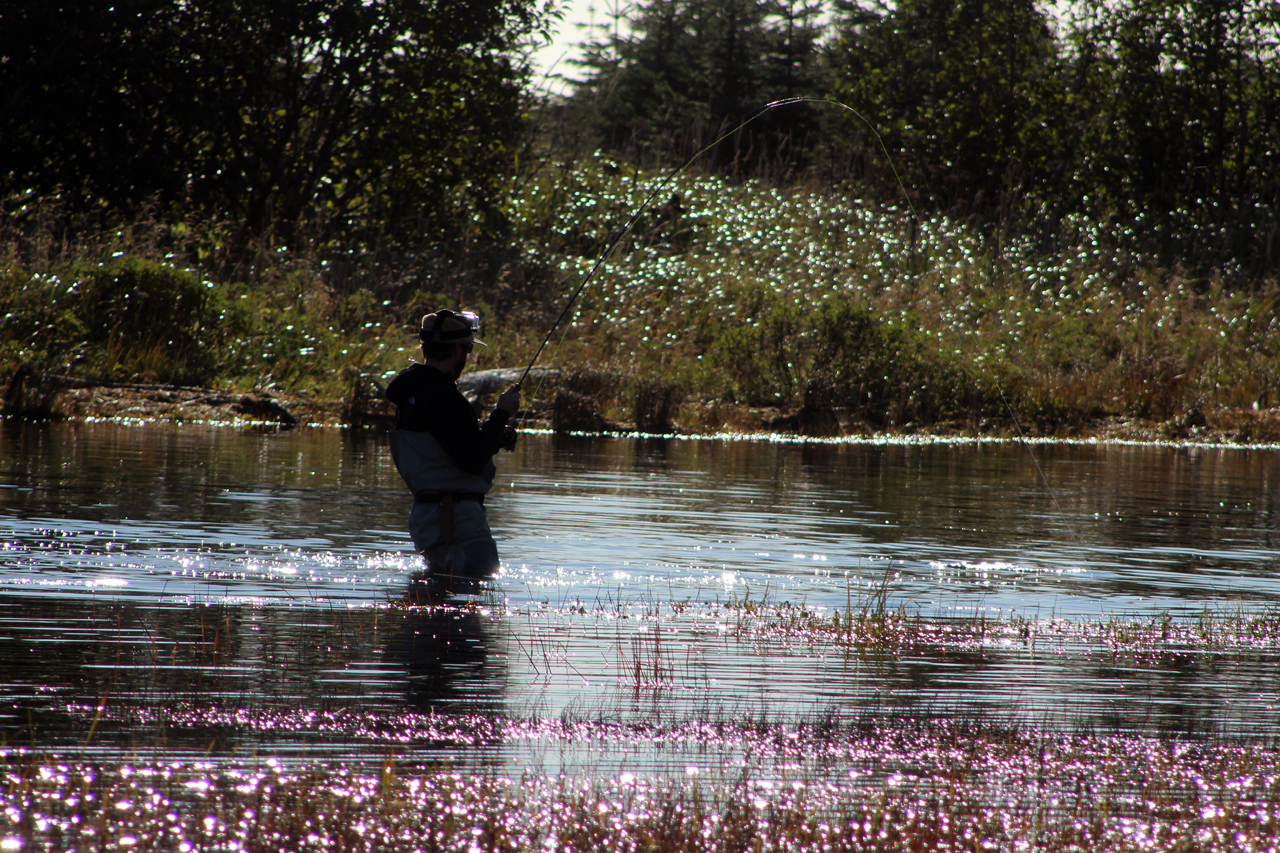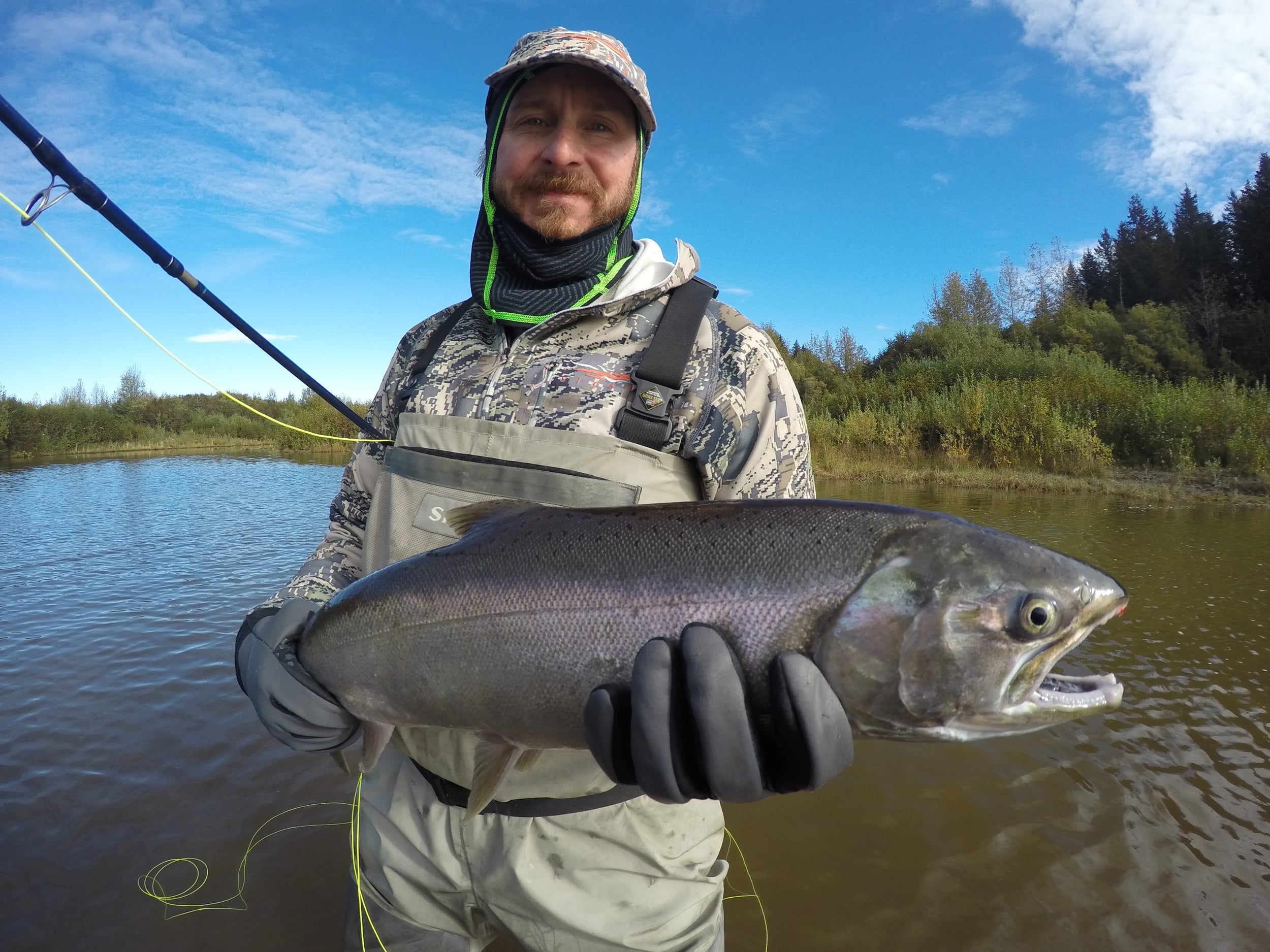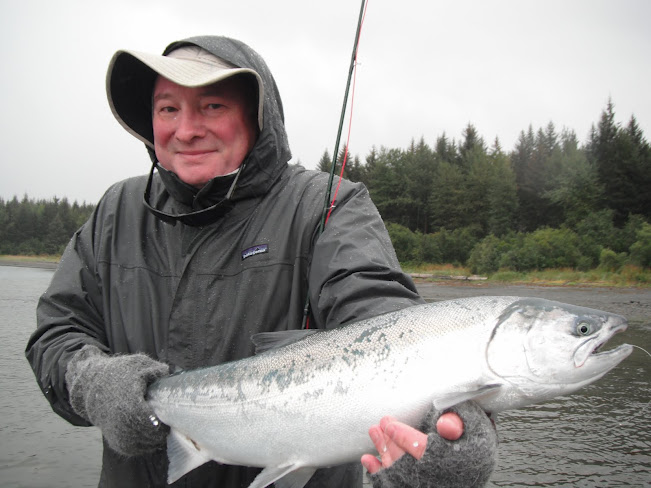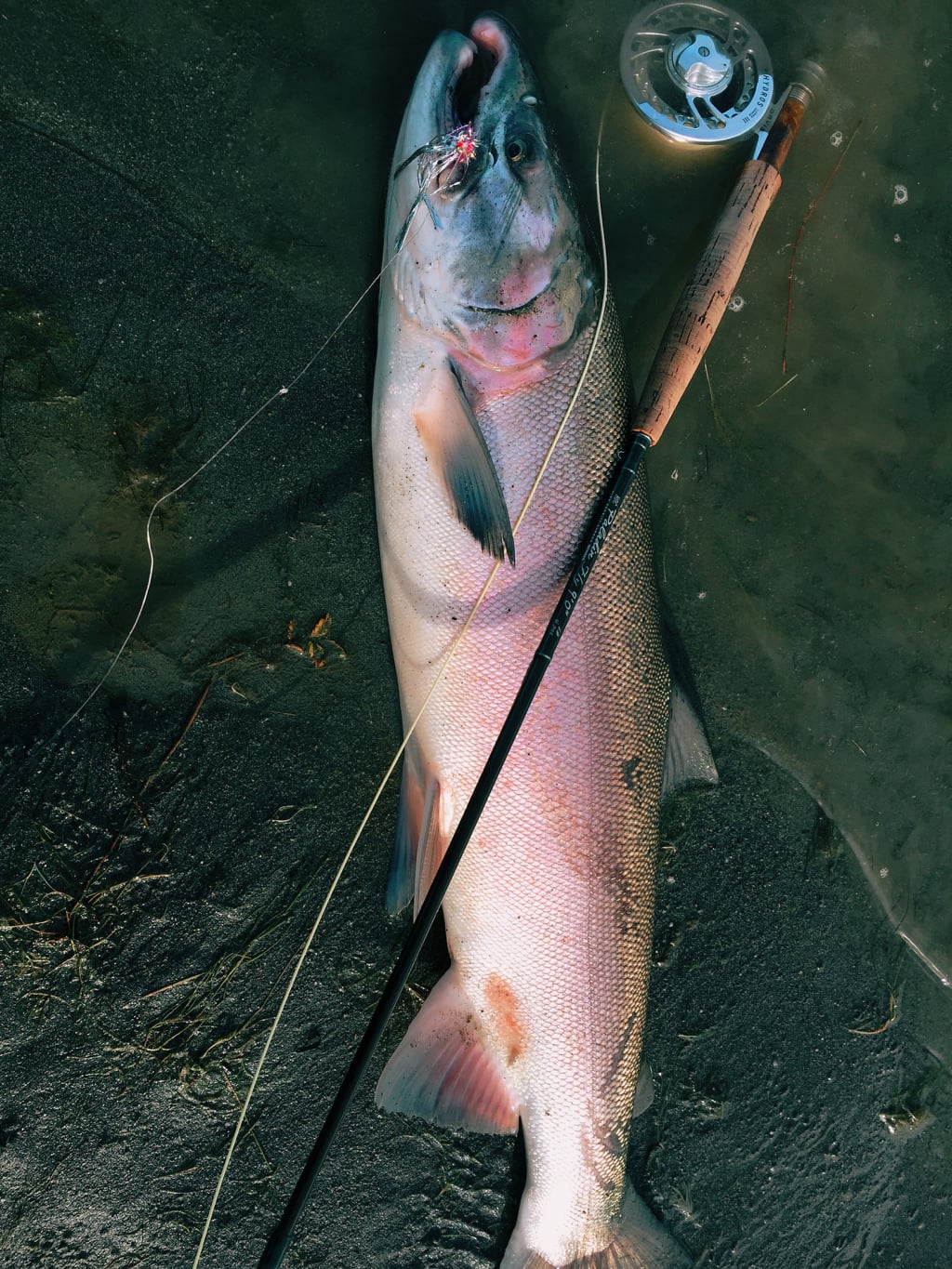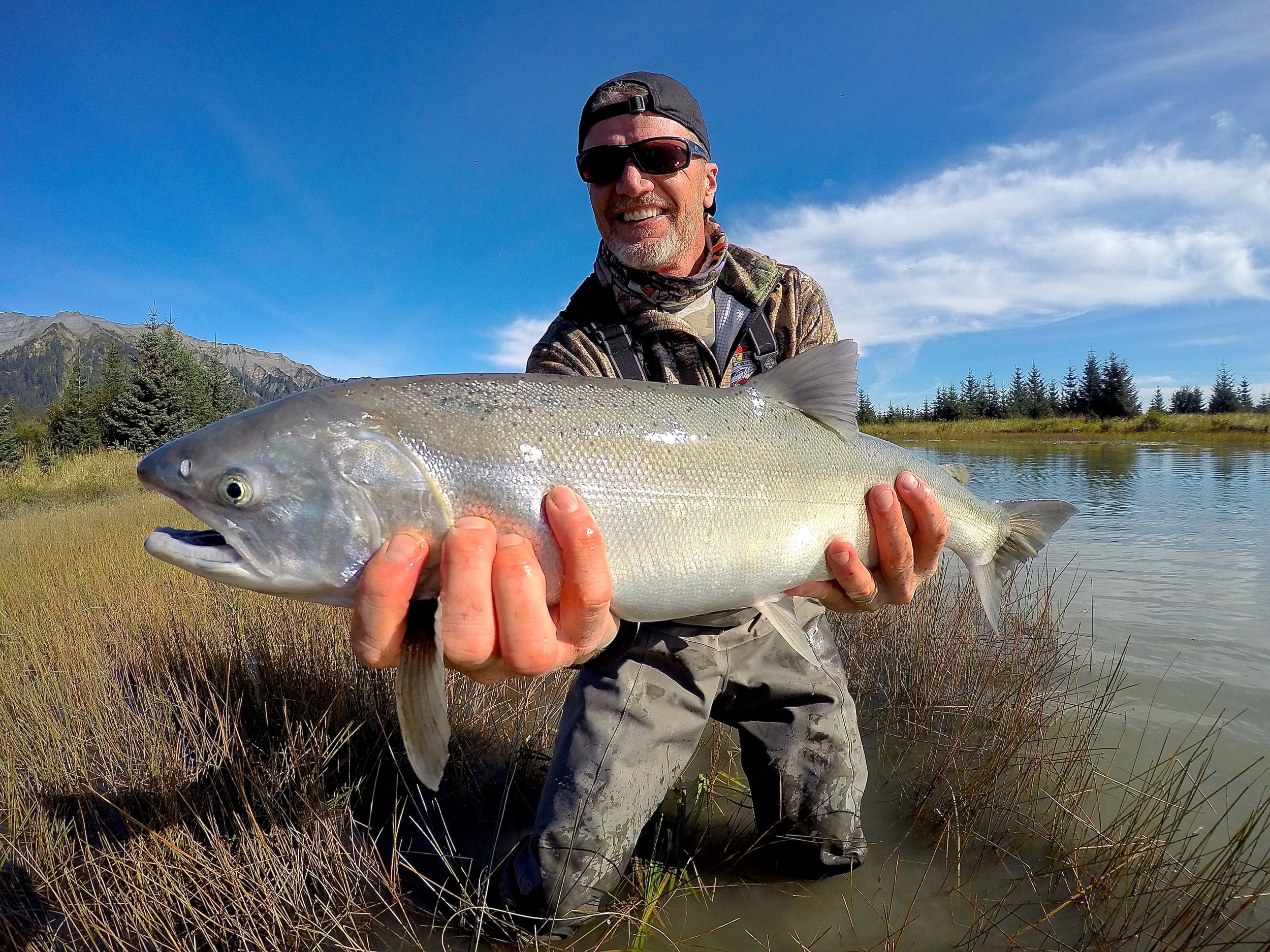 A typical day at the lodge (All times are approximate)
7am
Wake up and meet in the main lodge for coffee, home cooked breakfast, and talk about where we might fish that day.
8am
Gear up and load up.
9am
Depending on where we want to fish we will jump on the boat, 4-wheelers, plane, or Hagglund All Terrain Personnel and Equipment Carrier and head to our private fishing location.
10am-TBD
Fish all day! We won't see any other fisherman but you will see plenty of fish & wildlife.
Return to Lodge Get back to the lodge, relax by an open fire, have a beer or glass of wine or maybe you want to fish in front of the lodge while the staff unloads, processes the daily catch and preps for dinner. It is your time to enjoy and unwind.
6pm-7PM
Take a hot shower and meet us in the main lodge for dinner & drinks and rest up to start it all again tomorrow!